TS1610 crane rail clips
The THRAIL-TS1610
through-bolted crane rail clips(
crane rail fixing clips
) are more convenient and efficient in installation.They are more economical in cost than welded clips.THRAIL-TS1610/32 adjustable rail fixing clip is specially designed for light rails.Its greatest advantage is that it has a very low height after installation and it can help to fix the rail on the narrowest steel girder.It can not only minimize installation cost,but also meet all usages of the cranes with horizontal guide rollers.
SPECIFICATIONS
Max side load using grade 8.8 bolt 38kN
10mm horizontal rail adjustment
PRODUCT PERFORMANCE
1.It can be used for all kinds of cranes with or without guide rollers.
2.THRAIL rail clip is equipped with vulcanized integral rubber blocks.It can help reduce noise greatly and improve working environment while fastening rails.
3.The rail fixing clip has a self-locking mechanism which makes the clip locked automatically by the pitched clip cap and weldable base with wedge structure theory.
4.It provides a optimal installation size.
5.Rail fixing clip with vulcanized rubber blocks helps control the deviation between rail and crane girder.More over,it provides a great deal of convenience for rail installation and adjustment of the rail lateral movement.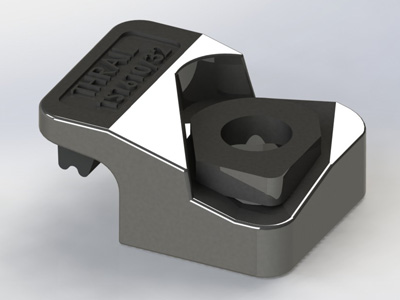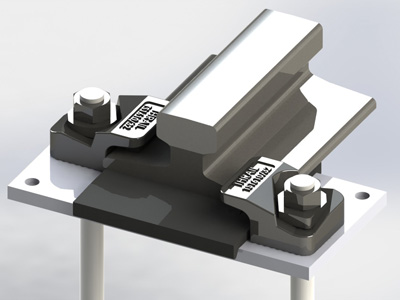 Inquiry for Our Product
When you contact us, please provide your detail requirements. That will help us give you a valid quotation.