Rail clamp
Rail clamp, also called rail clip or rail fixing clip, is a device that used to maintain the lateral position of the rail, especially crane rail, but allow necessary longitudinal movement. In rail fastening system, the rail clamp secures the rail in position through mechanical lock, in the meantime, accepts the rail longitudinal rail movement through the combined vulcanized-bonded synthetic elastomeric nose. In general, rail clamps are always fastened onto the rail sleepers with anchors bolts. For types, boltable rail clamps and weldable rail clamps are the main varieties .A large range of rail clamps which widely applied in railroad construction around the world for its top class and durability have been provided. THRAIL uses high grade steel and other materials to manufacture rail clamps with high quality and all of them are conform to the parameter of industry and market demands.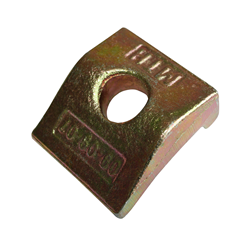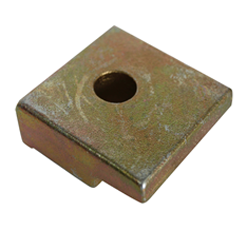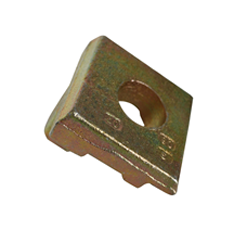 KPO rail clamp
KPO rail clamps, is a kind of boltable rail clip with high strength. KPO3, KPO6, KPO9 are the most widely used types in rail fastening systems. They function together with ribbed tie plates, rail bolts and washers.
Rail clamp for North Africa
Such rail clamps are widely used for rail lines or cranes in North Africa.
K type rail clamp
Other types of rail clamps depending on customers' requirements or drawings.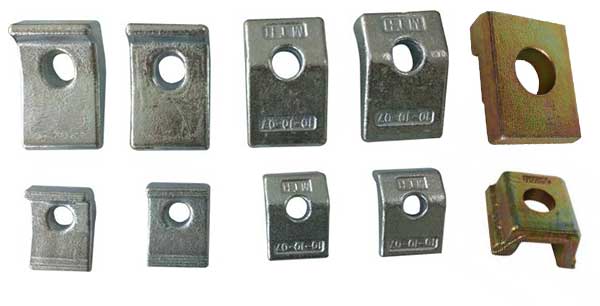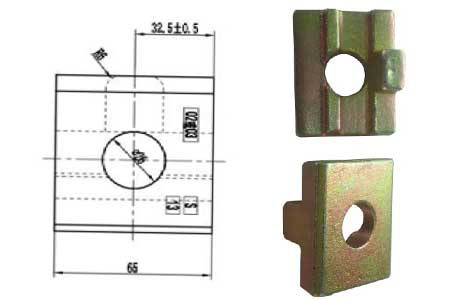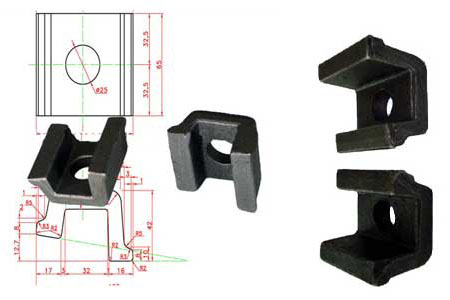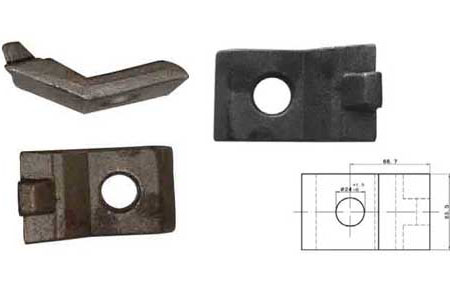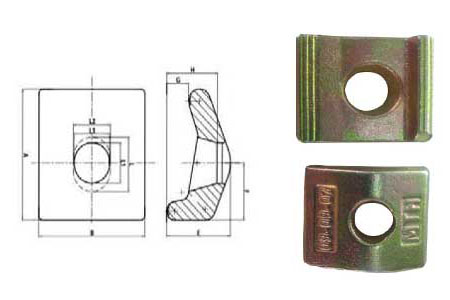 Inquiry for Our Product
When you contact us, please provide your detail requirements. That will help us give you a valid quotation.